MSRP: Starting at
Regular price
Sale price
$3,499.00
Unit price
per
Powerful professional grade solar generator in a rugged, portable form factor
Share
View full details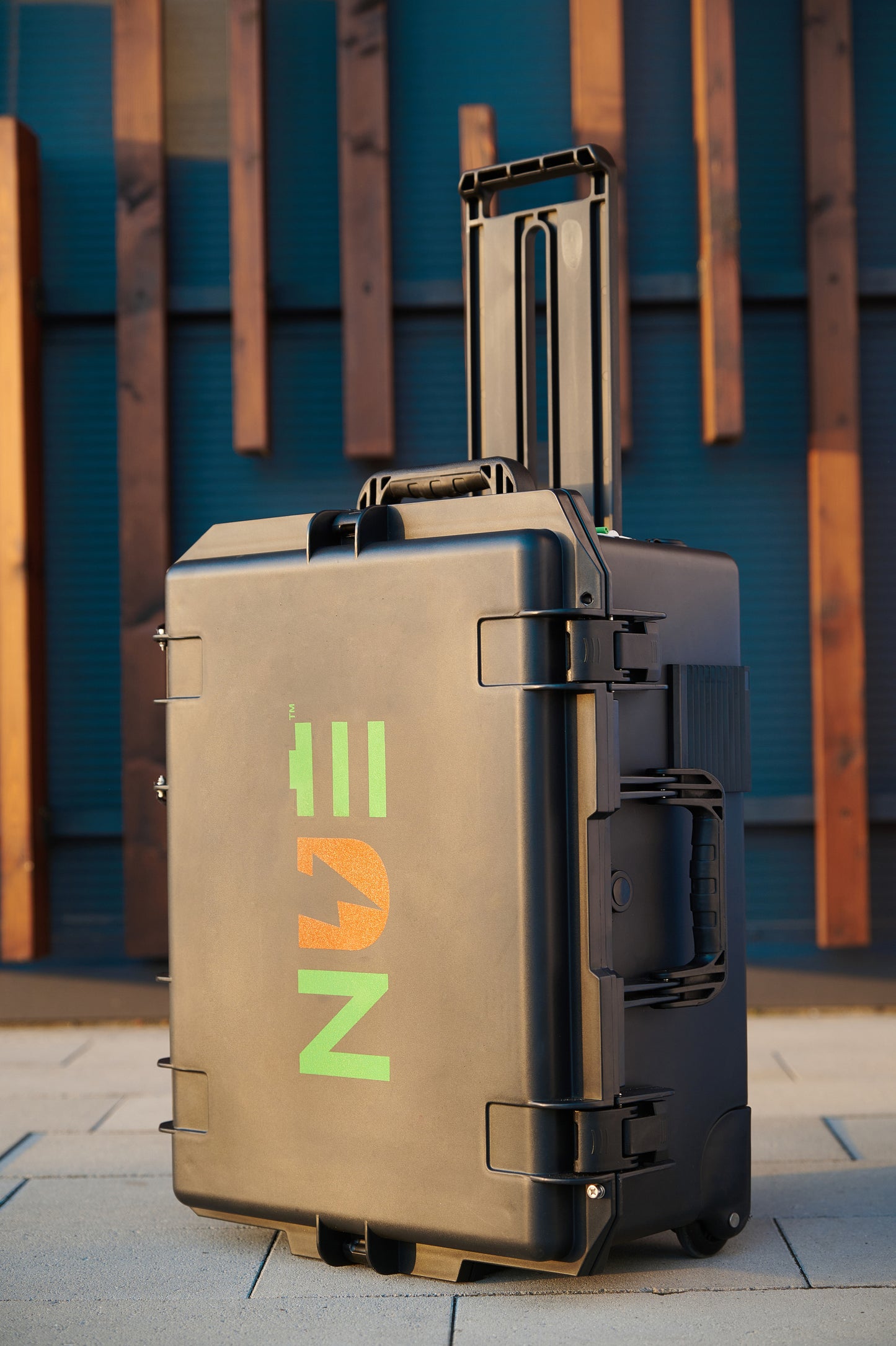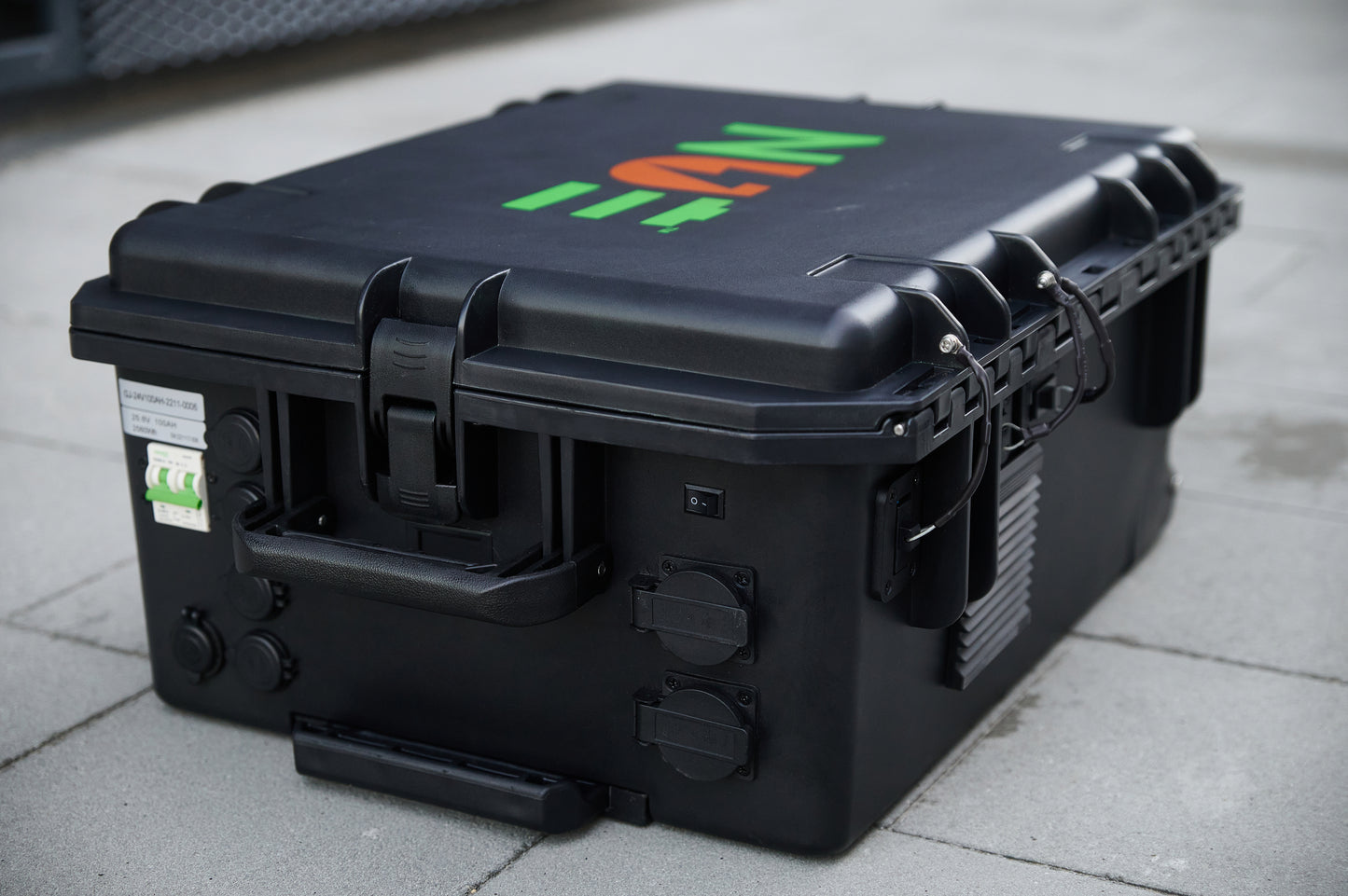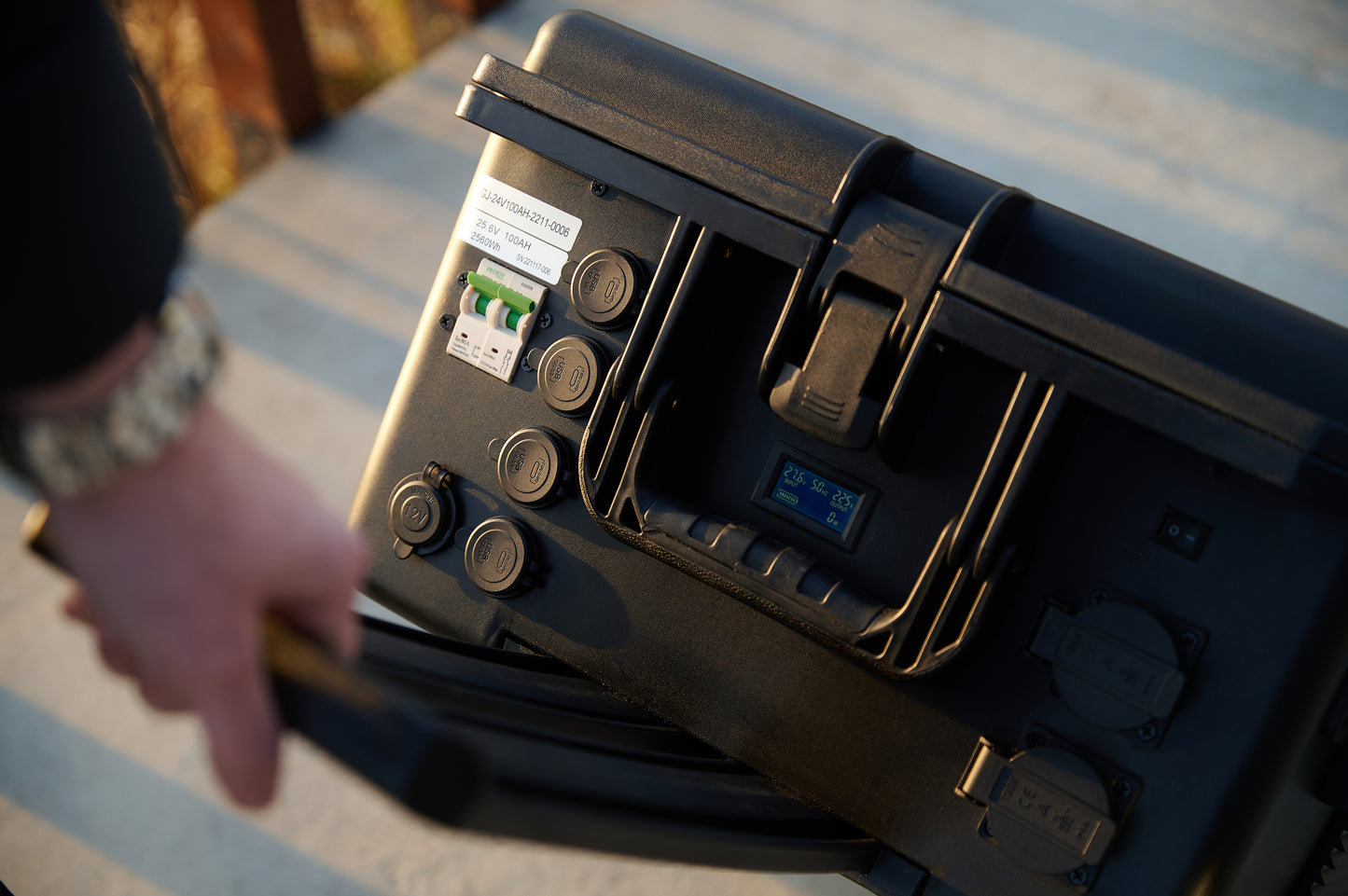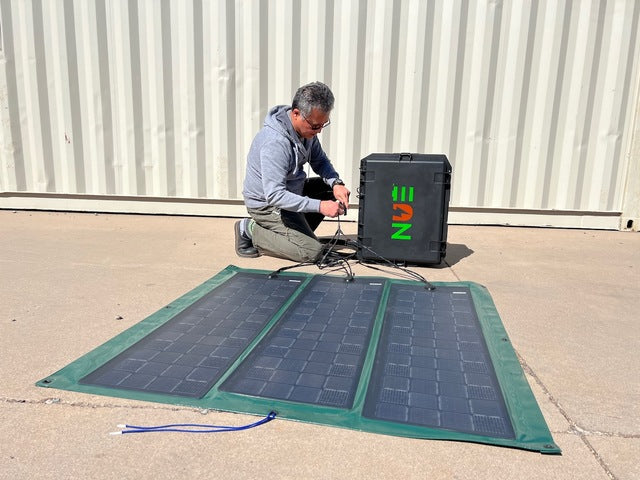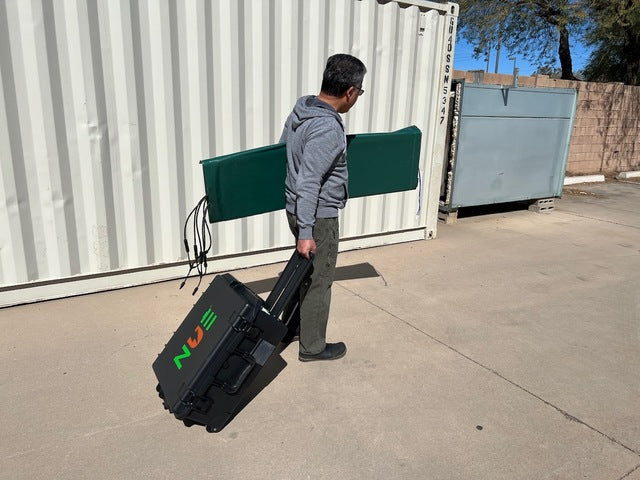 Introducing the NUE SunCase™ 2025 – the ultimate solar-first battery generator that will keep you powered up and ready for anything. Whether you're in a remote location or simply need backup power during an outage, this rugged power unit covers you with a 2000W inverter and a safe 2560 watt hours UL-listed LiFePO4 battery.
Designed in the U.S. by NUE, the SunCase™ 2025 strikes the perfect balance between portability and maximum usable power. Its pelican-style ABS case is built to withstand harsh operating environments, ensuring that you'll have power no matter where you go. 

Multiple charging options including a "quick solar" connector (attach almost any commercial solar panel from 30V to 55V up to 500W), a larger solar array, a generator or from a wall outlet.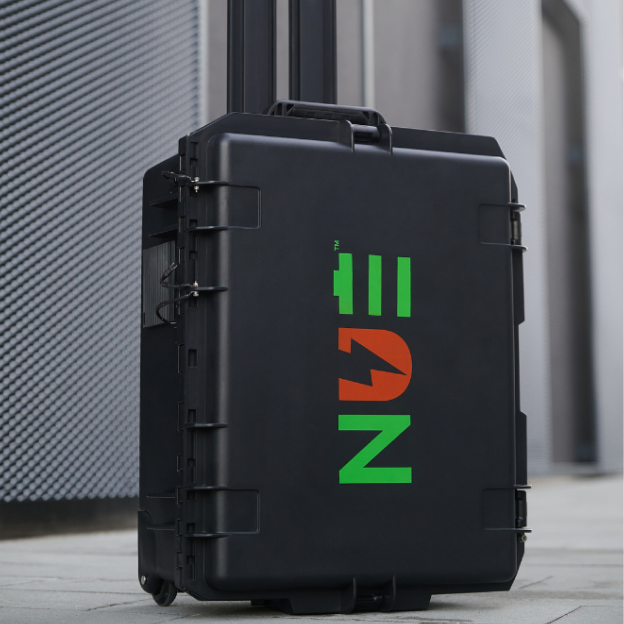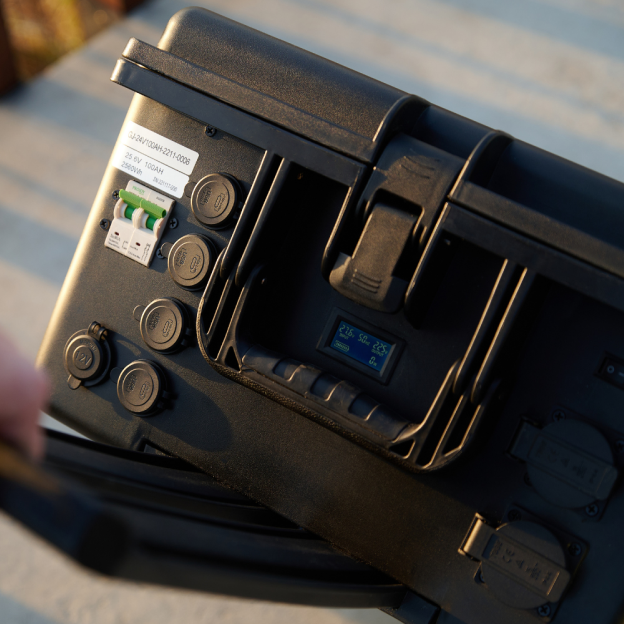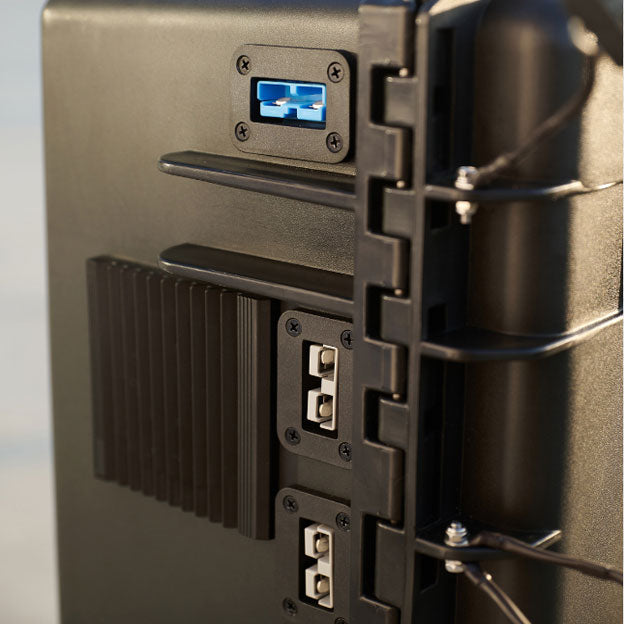 Product Data Sheet
SunCase Version
2025
Pure Sine Wave Inverter
2000W Continuous (4000W Surge)
Battery Type
Lithium Iron Phosphate (LifFePO4)
Storage Capacity
2.56 kWh
Estimated Cycle Life based on an 80% Depth of Discharge

(subject to other variables including temperature and load)

3,000
DC Nominal Voltage
24V
AC Output Options
120V or 240V, 50/60Hz
Solar Charge Controller
20Amp PWM for 100-600 Watts (55Voc Max)
AC Charging
Included 880W@ 29.2VDC External
Circuit Breaker Protection
Built-in 80A
Battery Voltage Range
24-29V DC
Operating Temperature Range
32-131°F (0-55°C)
Weight
78 lb (35kg)
Enclosure Dimensions (HxWxD)
20"x26"x12" (51x55x29 cm)
Warranty and Certifications
2-YEAR LIMITED MANUFACTURER'S WARRANTY, UN38.3(cells) CE (cells)
Applications