MSRP: Starting at
Regular price
Sale price
$907.00
Unit price
per
The ultimate lightweight, rugged portable solar array.
Share
View full details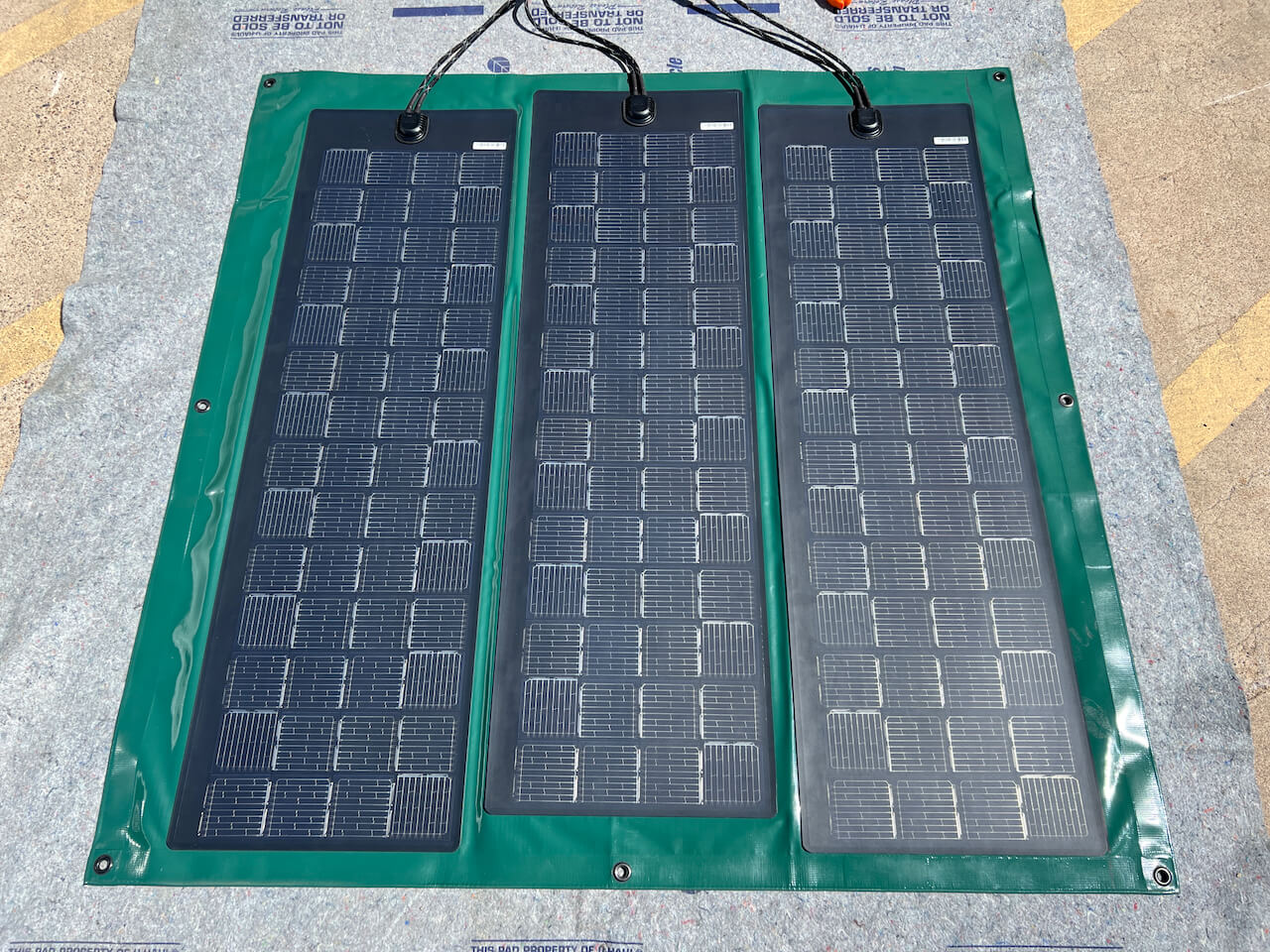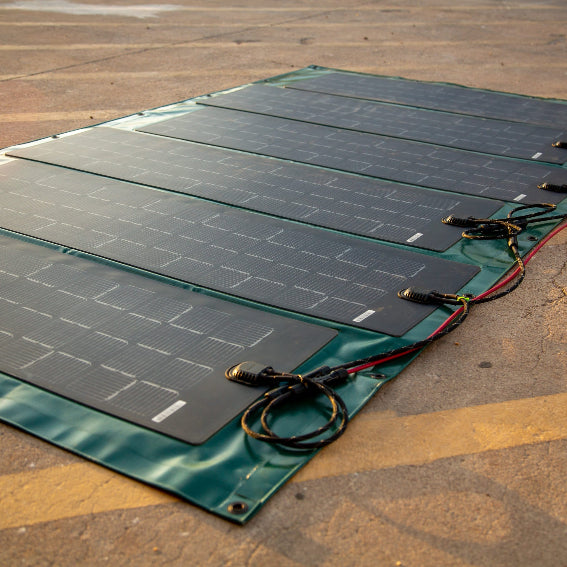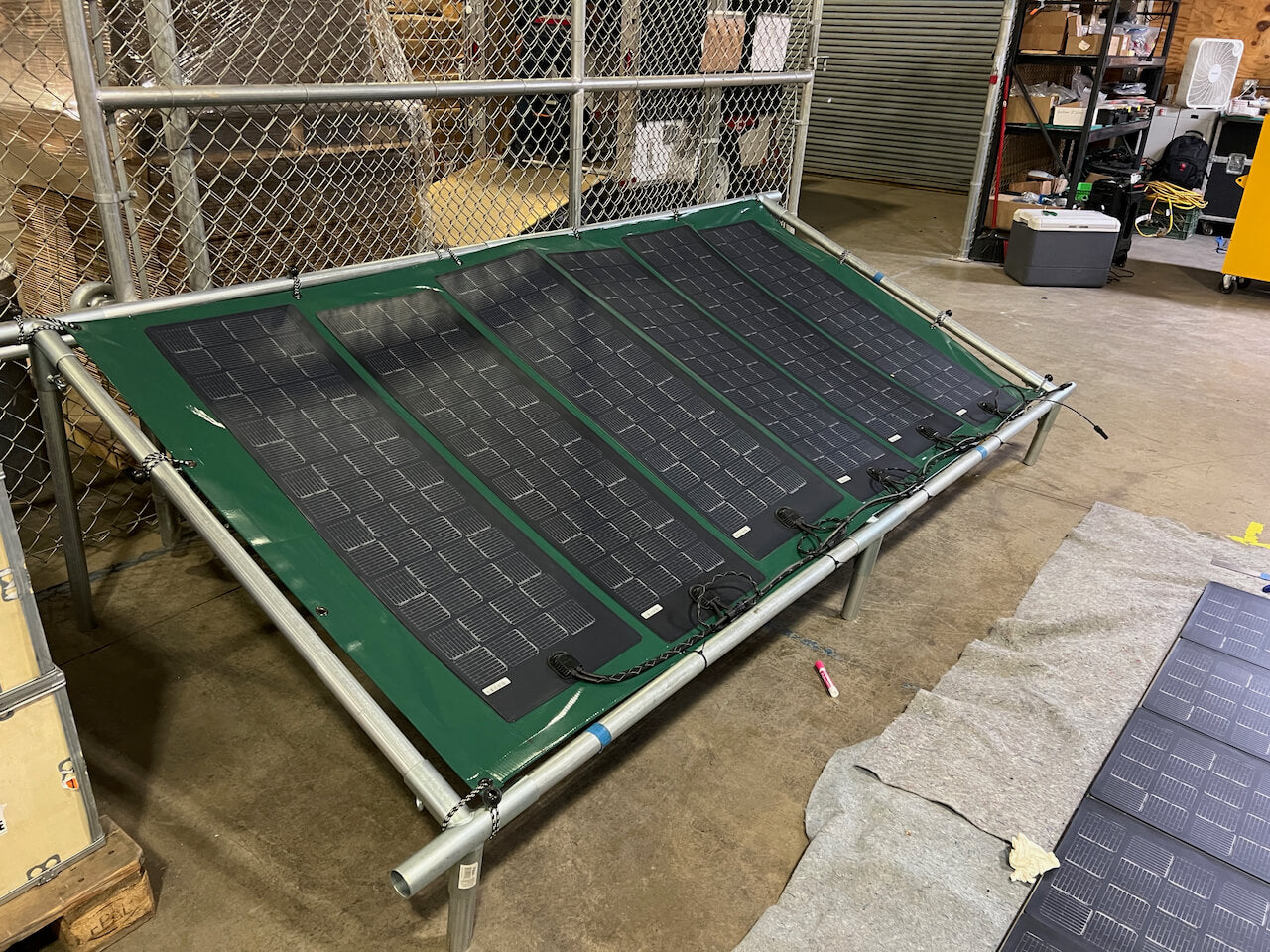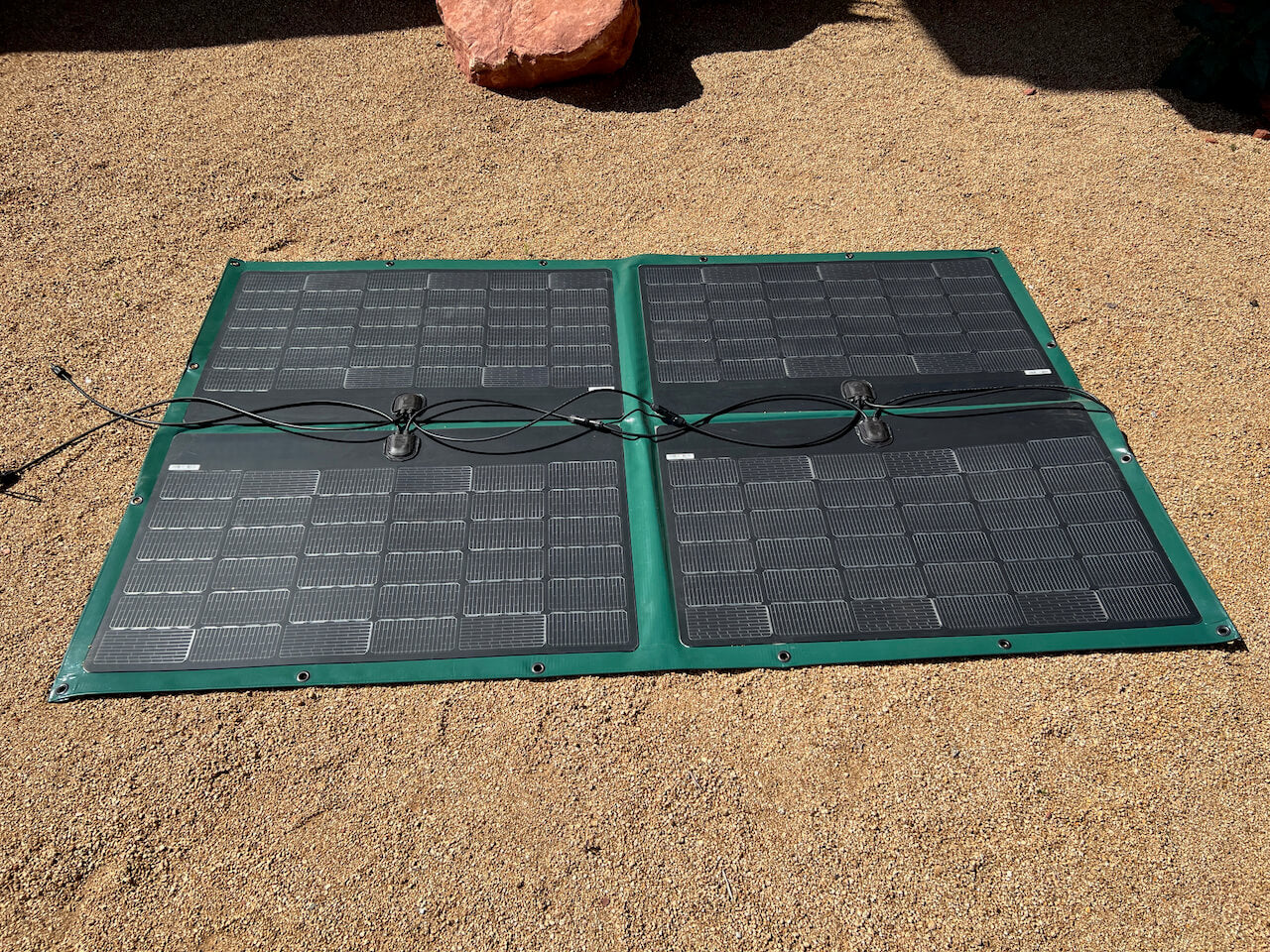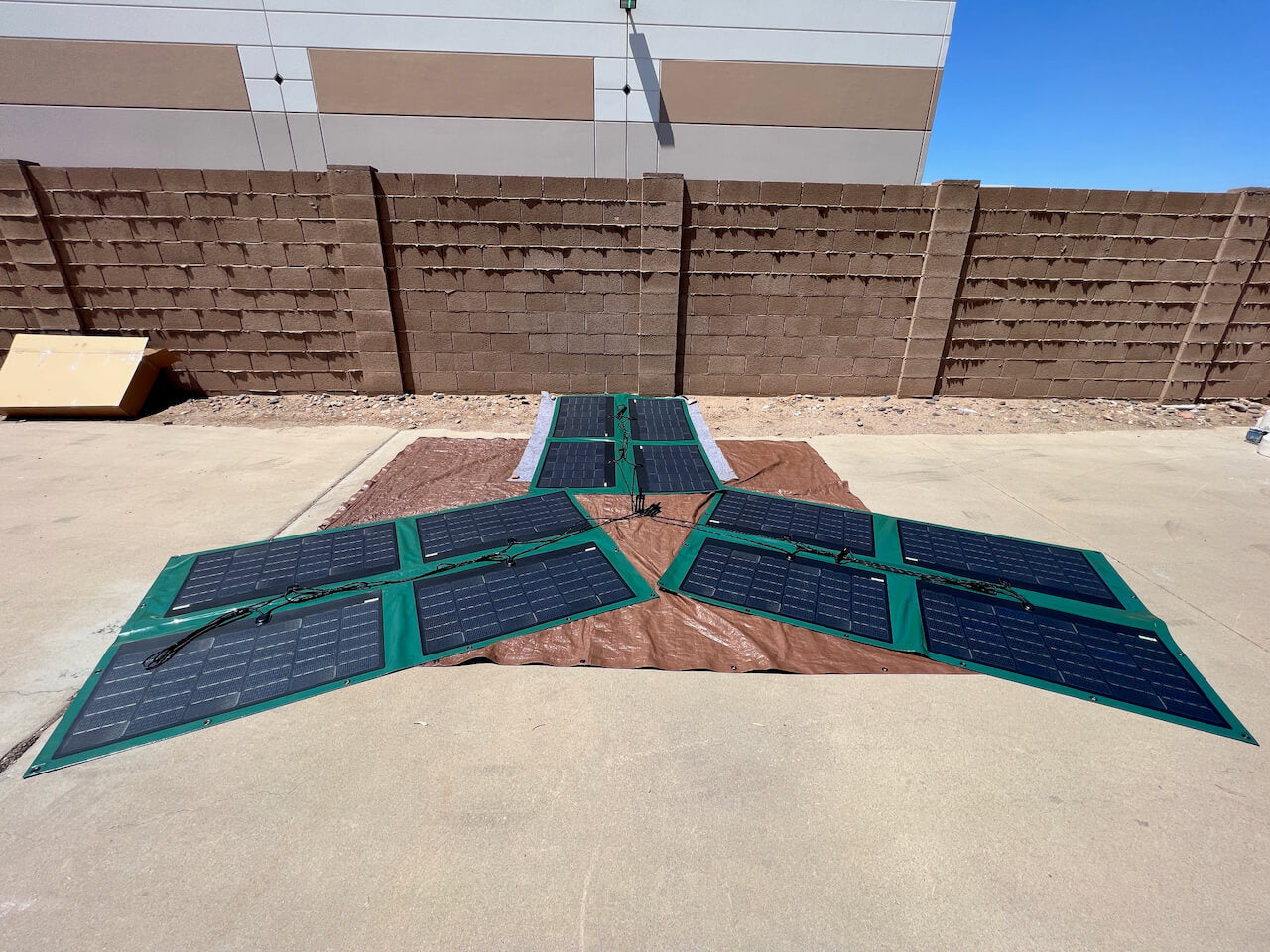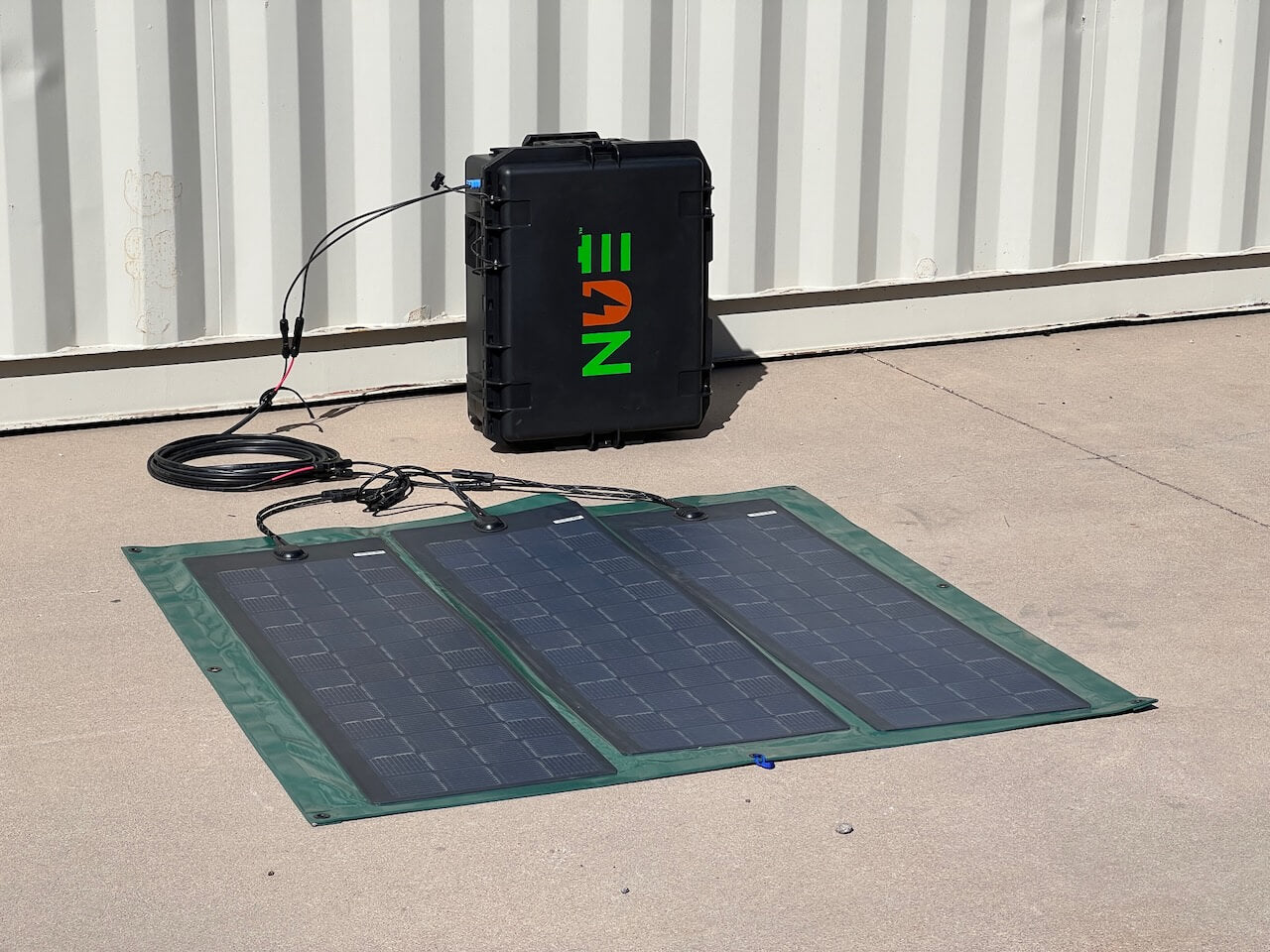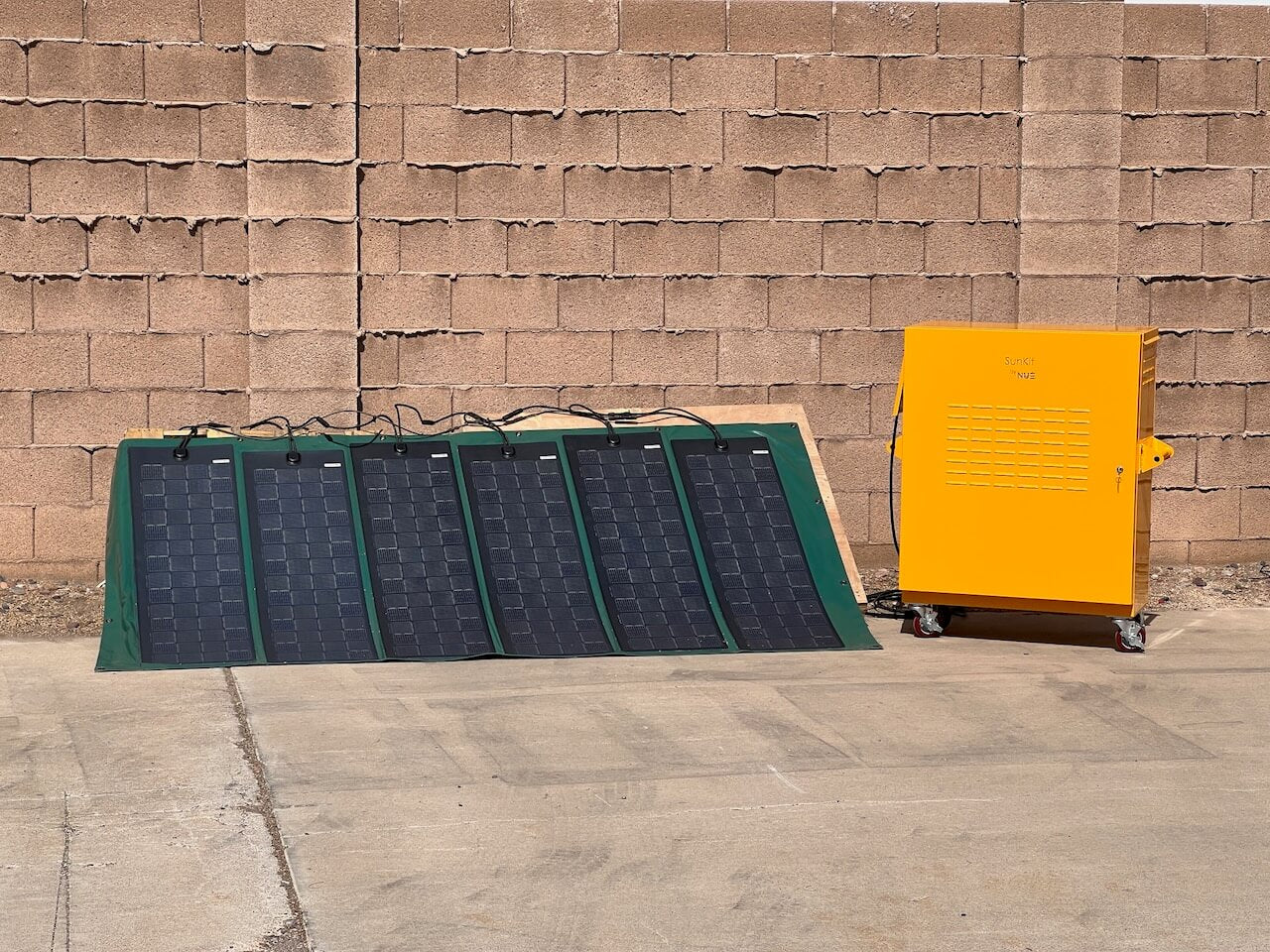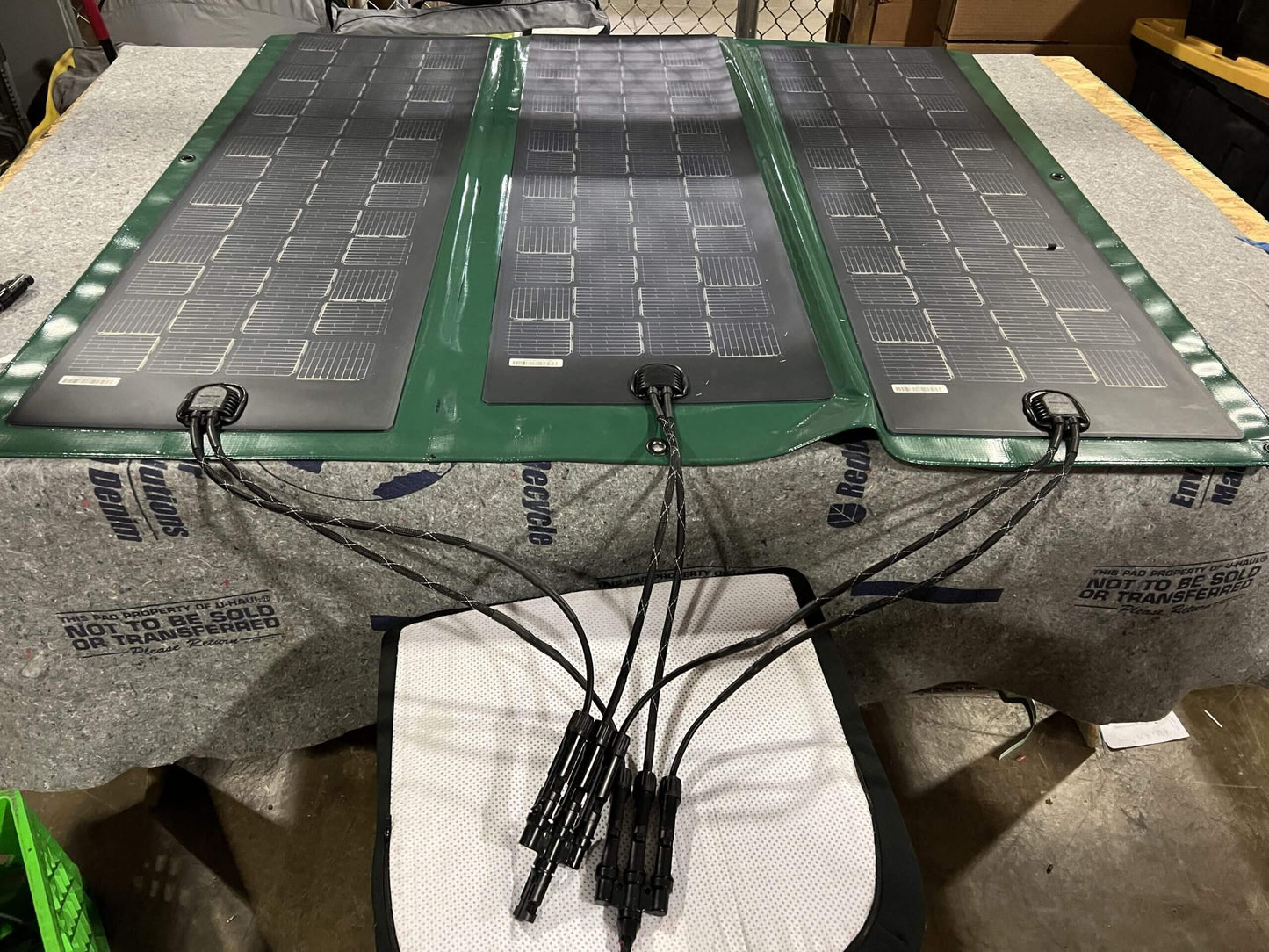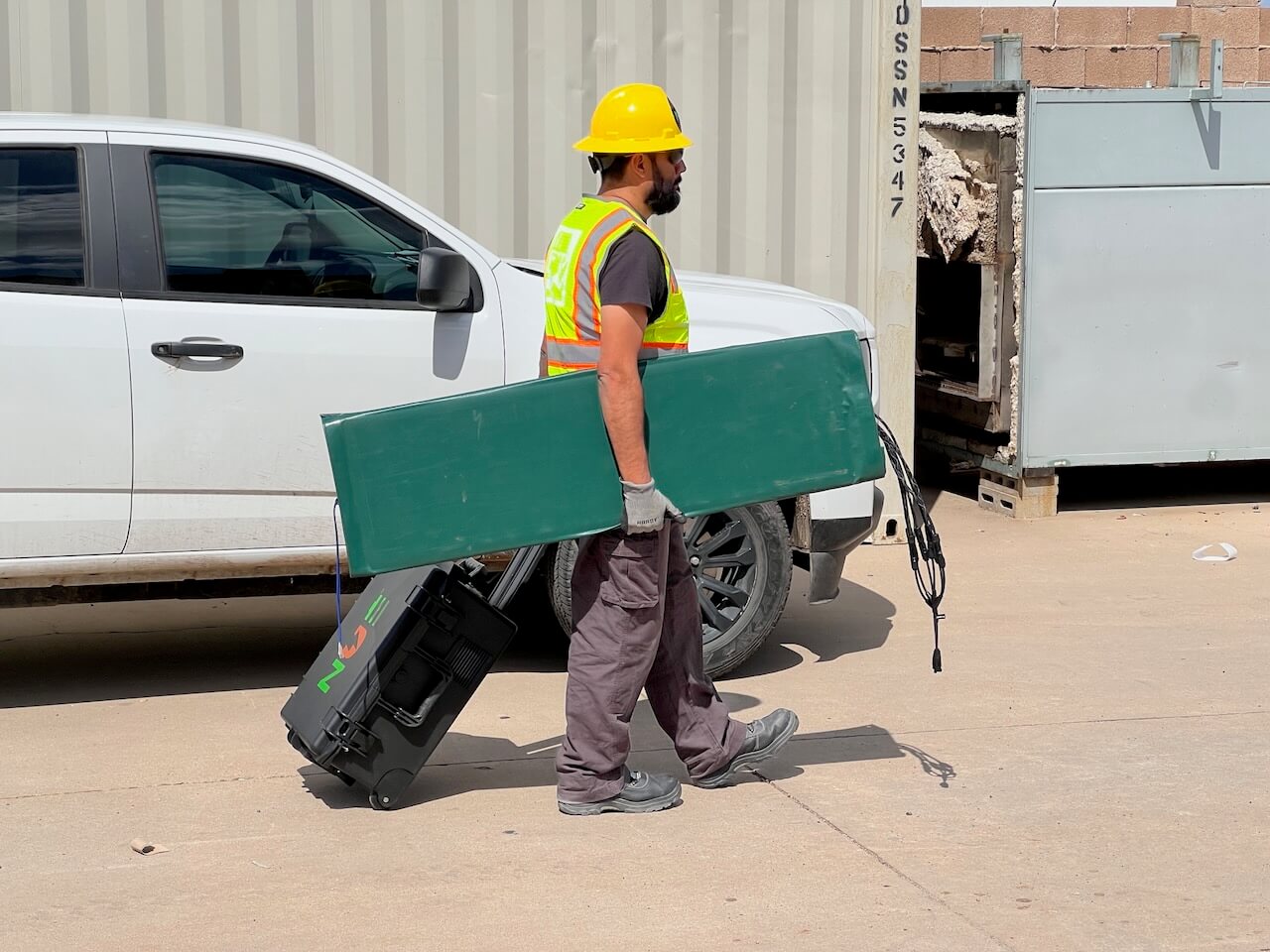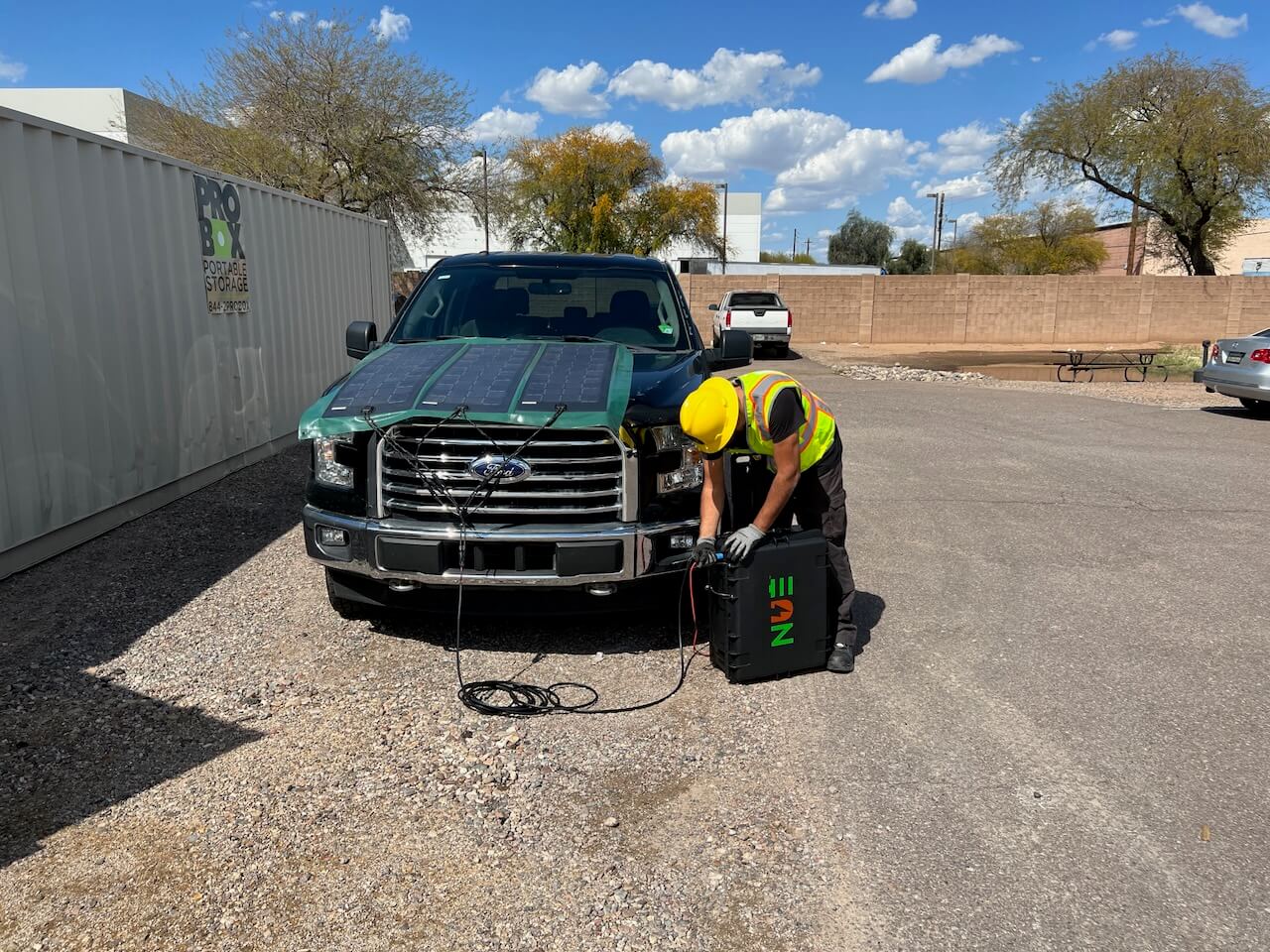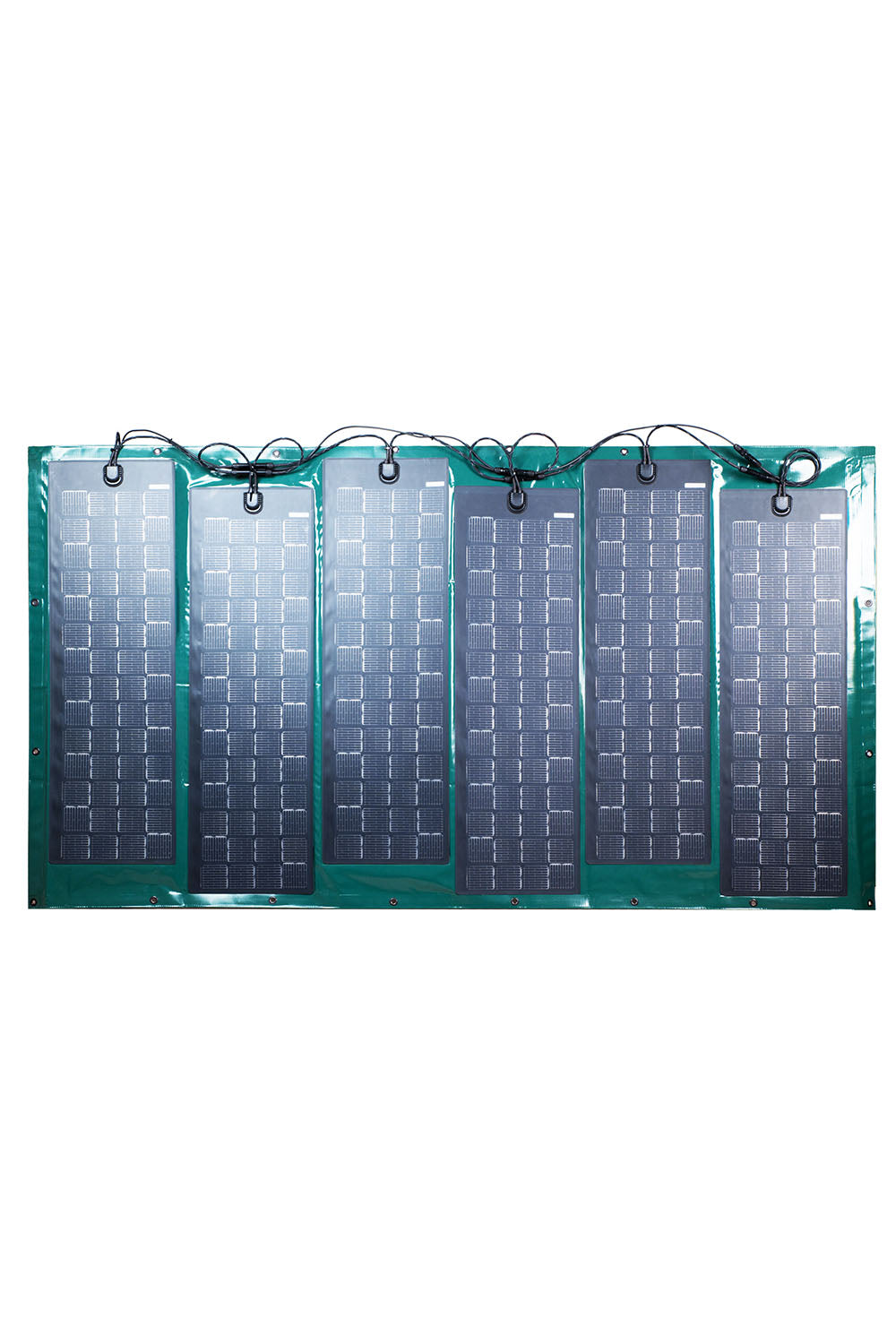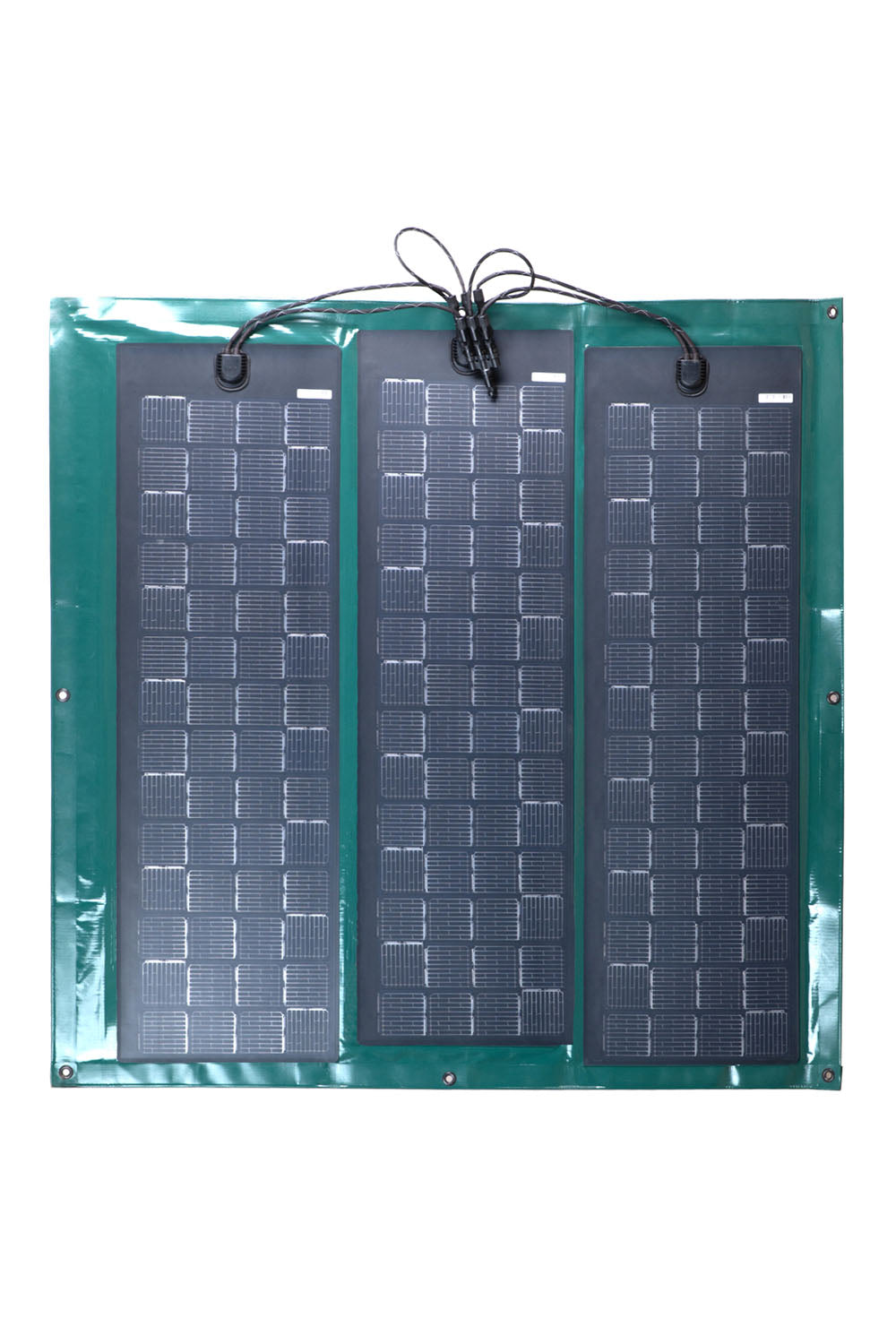 NUE's U.S.-designed and assembled SunTarp™ lightweight solar arrays provide the ultimate balance of power production, ruggedness and portability.

Traditional framed glass solar panels are no match for the mono-crystalline MILSPEC solar panels in the SunTarp™. Users no longer have to be concerned about their critical source of energy being damaged from dropping or being hit by flying objects (e.g. rocks, shrapnel). Multiple solar panels in a single folding array allows users to configure the SunTarp™ in a variety of ways to allow charging of one - or several - devices simultaneously.

When portability, ruggedness and power output are paramount, the SunTarp™ is the choice of professionals around the world.



Trifold Product Data Sheet
| SunTarp Version | TriFold |
| --- | --- |
| Total System Watts (3 Modules) | 210W (70W per Module) |
| Active Area Efficiency | 19.4% |
| Open Circuit Max per Module | 37.5 Voc |
| Weight | 15lb (6.8kg) |
| Dimensions (Open) | 56″x54″x1″ (142x137x3 cm) |
| Dimensions (Closed) | 56″x18″x3″ (142x46x8 cm) |
| Warranty | 1-YEAR LIMITED MANUFACTURER'S WARRANTY |
| Testing Passed | UL 1703, IEC 61215/61730 |
| SunTarp Version | QuadFold |
| --- | --- |
| Total System Watts (4 Modules) | 320W (80W per Module) |
| Active Area Efficiency | 19.4% |
| PMAX per Module | 19.32V |
| Open Circuit Max per Module | 23.08 Voc |
| Weight | 24lb (11kg) |
| Dimensions (Open) | 56″x90″x1″ (142x229x3 cm) |
| Dimensions (Closed) | 28″x45″x3″ (21x114x8 cm) |
| Warranty | 1-YEAR LIMITED MANUFACTURER'S WARRANTY |
| Testing Passed | UL 1703, IEC 61215/61730 |
| SunTarp Version | HexFold |
| --- | --- |
| Total System Watts (6 Modules) | 420W (70W per Module) |
| Active Area Efficiency | 19.4% |
| Open Circuit Max per Module | 37.5 Voc |
| Weight | 30lb (13.6kg) |
| Dimensions (Open) | 56″x100″x1″ (142x254x3 cm) |
| Dimensions (Closed) | 56″x17″x6″ (142x43x15 cm) |
| Warranty | 1-YEAR LIMITED MANUFACTURER'S WARRANTY |
| Testing Passed | UL 1703, IEC 61215/61730 |
Applications